What Do You Think the Seller Will Accept as a Fair Price?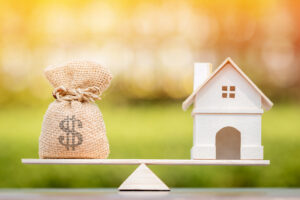 When it comes to buying a Los Angeles or San Bernardino home, you want to make sure you present a strong offer that the seller will accept. But at the same time, nobody wants to overpay for a house they may have been able to purchase for less.
Local REALTOR® Louise Suchanek is commonly asked by the buyers she represents how to put together an offer that has a fair price the seller will accept. After all, many home buyers want to get a deal, but still, don't want to offer a price so low that they may offend the sellers so much they refuse to negotiate.
Having helped local residents buy and sell homes in Southern California for years, Louise Suchanek has tons of experience with helping buyers navigate preparing the perfect home offer. Here are 4 factors that play into presenting a fair purchase price for a home.
Look at the Average Cost Per Square Foot of Comps
The best way to know what's a fair price for the home you want to buy is to see what real estate agents call the "comps" – or comparable homes – in the area. As a real estate agent, Louise Suchanek has access to the Master Listing Services (MLS), which allows her to quickly pull comps in the neighborhood to see what recent home buyers have paid for properties. The average cost per square foot is the benchmark used to price homes, and this information helps you present a strong offer. 
Consider the Average Days on Market (DOM) for Homes in the Area
In addition to recent purchase prices, the MLS also tracks the average days on the market for your neighborhood. Homes that are below the DOM usually have buyers who are willing to wait a little longer for the perfect offer. These homeowners might not be willing to accept an offer lower than asking price. But if the house you're interested has been on the market longer than recent comps, the sellers may be open to accepting a lower purchase price. 
Be Willing to Pay Some Closing Costs
The MLS will tell you how much home sellers have conceded on recent sales, including what they've contributed to closing costs. If you're willing to pay a portion or even all of the closing costs, your offer may be more attractive to sellers.
Be Flexible About Non-Price Terms of Counter Offers
Just like you, homeowners who are selling homes are in transition. They may or may not have their new home lined up when you submit your offer. As such, sometimes sellers submit counteroffers with proposed terms completely unrelated to pricing at all. These include requesting a later closing date than your offer proposed, or asking if they can rent back the home for you after closing for a specified time period and price per day, so they have a place to stay and store their belongings as they wait to close on the new home they're purchasing.
If you're willing to be flexible on these non-price-related terms of a counter offer, your offer may be more attractive to a seller and convince them to agree to a purchase price lower than asking price.
Contact Louise Suchanek to Learn More About How to Prepare the Best Purchase Offer
Louise helps home buyers like you find their dream homes every day. As such, she has a tremendous amount of experience working with buyers to prepare fair offers that will be attractive to home sellers.
To learn more about strategies you can use to present an offer that's a win-win for both you and the seller, contact Louise Suchanek today by calling (909) 730-1152.