Selling Your Home During the Holidays: A Guide to Success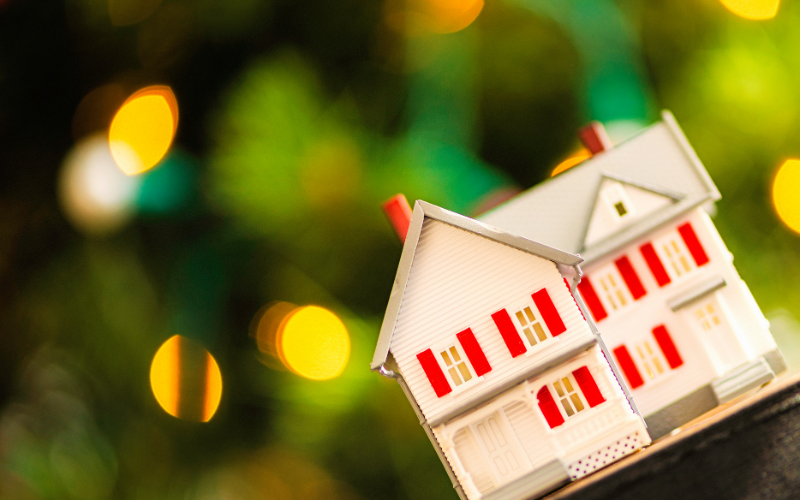 Selling Your Home During the Holidays: A Guide to Success
The holiday season is often associated with warmth, festivity, and spending time with loved ones. It's also a time when many people put their real estate plans on hold. However, if you're considering selling your home during the holidays, you may be onto something advantageous. While it's true that the real estate market tends to slow down a bit during this time, there are several reasons why selling your home during the holidays can be a smart move. In this blog, we'll explore some essential tips for successfully selling your home during the holiday season.
Embrace the Seasonal Decor
The holiday season is a wonderful time to showcase the cozy and inviting qualities of your home. Consider tasteful holiday decorations that complement your interior design. A beautifully decorated home can create an emotional connection with potential buyers.
Maintain Curb Appeal
Don't let the festive decorations overshadow the importance of curb appeal. Ensure that your home's exterior is well-maintained, from the landscaping to the driveway and the front entrance. A welcoming exterior sets the stage for a positive first impression.
Flexible Scheduling
Recognize that potential buyers may have busy schedules during the holiday season. Be open to flexible showing times, including evenings and weekends, to accommodate their needs.
Price It Right
Pricing your home competitively is crucial at any time of the year, but it's especially vital during the holidays when the market can be less active. Consult with your real estate agent to determine a fair and attractive listing price.
Professional Listing Photos
High-quality listing photos are always essential, but they're even more critical during the holidays. Capture your home's seasonal charm and appeal through professional photography that showcases the festive decor and ambiance.
Highlight Cozy Features
During the colder months, emphasize the cozy features of your home, such as a fireplace, heated floors, or a well-insulated space. These elements can make your home feel particularly inviting during the holidays.
Offer Incentives
To sweeten the deal for potential buyers, consider offering incentives like covering some closing costs or including home warranty plans. These incentives can make your property more appealing.
Keep It Clean and Tidy
With holiday parties and gatherings, it's easy for a home to become cluttered. Ensure your home remains clean and clutter-free during showings. A neat and well-organized space is always more appealing to buyers.
Be Prepared for a Quick Sale
In some cases, buyers looking during the holiday season are more motivated. Be prepared for a potentially quicker sale and have your moving plans in order.
Work with an Experienced Real Estate Agent
An experienced real estate agent is your best ally during the holiday selling process. They can provide valuable insights, help you navigate the market, and ensure your home is effectively marketed.
---
Selling your home during the holidays can be a strategic move, especially if you follow these tips to make your property stand out in a festive market. By embracing the season, maintaining your property's appeal, and working with a knowledgeable real estate agent, you can successfully sell your home and make the most of the holiday season. If you're considering selling during this time, don't let the season deter you; use it to your advantage.