How Do I Know if the Property Is a Good Deal?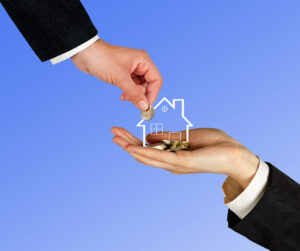 Home buyers always want to know that the home they're purchasing is a good deal. This is especially true for Southern California home buyers since our area's houses are priced much higher than the national average. After all, whether you're using a VA or FHA loan, a conventional loan, or paying cash, you're still bringing quite a bit of money to closing!
Here are some tips from Local REALTOR® Louise Suchanek that can help you determine whether or not the home you're purchasing is a good deal.
Don't Rely on Websites Like Zillow or Trulia for Home Purchasing Research
With so many websites and apps related to home buying today, some buyers think they can do all their research on which neighborhood they want to move into and what their home budget is on their own. Unfortunately, even though websites and apps like Zillow and Trulia are user-friendly, they don't always provide the most up-to-date information. Instead, you should work with a Southern California REALTOR® like Louise, who uses special industry tools to find out pricing trends and recent purchase history for the market you're interested in.
Always Use a REALTOR® for a Home Purchase
Even if you've found a house for sale by owner (commonly referred to as "FSBO") online or by driving through neighborhoods you like, you should still hire a REALTOR® like Louise Suchanek to represent you and guide you throughout the purchase process. Reasons include:
Home Buyers Don't Pay Any Agent Fees
The seller of a home pays a commission to the listing agent and buyers' agent at closing. Home buyers pay nothing for being represented by a real estate agent! And if you're interested in an FSBO home with a seller who says they won't work with any real estate agents, you should be wary of whether or not the transaction will go smoothly and properly with both a seller and buyer who are unfamiliar with the home selling process.
Real Estate Agents Have Access to the Most Up-to-Date Purchase History
When it comes to determining whether or not a home is priced at fair market value, you need to look at what real estate agents like Louise call the "comps" – which are houses immediately near the one you're interested in that have recently sold and are of a similar size. This information is available to real estate agents only through the Master Listing Service (MLS), which indexes every home listed by an agent in your area.
To determine whether or not a home you're interested in making an offer on is a good deal, Louise will look at a variety of factors that compare to recent purchases in your area. These factors include the average price per square foot of homes that have recently sold, what concessions were made by the seller such as how much they contributed to closing costs, and the average days on market (DOM). Price per square foot is really only comparable when looking at two homes of similar size, and many sellers will reduce the price of their property or accept an offer lower than asking price if their property's DOM is higher than the average for the area.
Real Estate Agents Have the Experience to Know Whether the Condition of a Home Merits a Price Reduction
REALTOR® Louise Suchanek helps homeowners sell and home purchasers buy several houses throughout the year. Because she processes so many varied transactions in Southern California, she knows exactly what merits a higher price on a home, and what cosmetic issues, for example, may give you the wiggle room you want to negotiate a better deal with the seller.
Always Get a Home Inspection
Ultimately, the best way you know you're getting a good deal on a house is to know exactly what condition it's in. This is why Louise Suchanek always tells her buyers to require a home inspection on the property they're purchasing so they know if there are any deficiencies in the house that may require costly repairs upon closing, or in the near future. And remember – you can either request the seller fix any issues found during a home inspection by a licensed contractor, ask the seller to reduce the purchase price, or completely walk away from a home after inspection and receive all your earnest money back if you terminate the purchase agreement.
Contact Louise Suchanek to Find a Bargain on Your Dream Home
To get the best deal on a home purchase, you need an amazing Southern California REALTOR® representing you. With years of experience helping home buyers in Los Angeles and San Bernardino counties, Louise is that professional. To schedule an appointment to meet her, call (909) 730-1152 today.