10 Reasons Choosing the Right Real Estate Agent Is Imperative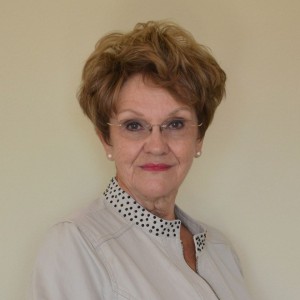 When the time comes to sell a home, finding the right real estate agent will not only make the process easier, but it will also give sellers the best price for their home. Take a look at the amount of real estate agents available in any given area. There definitely isn't a shortage of them, so how does a person know which one is right for them?
Sellers should do their due diligence when finding a real estate agent. When selling a home in Southern California's San Gabriel Valley, it's clear Louise Suchanek is the preferred real estate agent. Here are 10 reasons why choosing the right real estate agent is imperative, and Louise Suchanek satisfies all of the requirements.
Experience Brings Wisdom
An experienced real estate agent will bring wisdom to the selling process, accuracy of pricing to the specific area, negotiations and more. The more experience they have, the better overall experience the seller will have as well.
Effective Communication is Essential
Sellers need their real estate agent to have effective communication skills. These skills must translate not only to them, but other parties as well. The real estate agent will have to communicate with the buyer's agent, the title company, appraisers, inspectors and more, so sharp communication is critical.
Constant Availability
A seller should be able to contact their real estate agent at any time. Louise Suchanek makes herself available 24/7 to serve the needs of her clients and give them peace of mind when they need it most.
Understand the Importance of Presentation
Louise Suchanek prides herself on presenting homes in the best way possible to get top dollar for her seller's home. She works with the seller's budget if any improvements are needed, and will only make recommendations if there is an opportunity to boost the value of the home.
Negotiate the Best Deals
A seller's real estate agent is their advocate, so having one with great negotiation skills will ensure the home is sold for the best price. Louise Suchanek isn't afraid to walk away from a deal if it doesn't benefit the seller, and her negotiation skills are second-to-none.
Knowing the Area and Real Estate Market
A real estate agent needs to be an expert in the real estate market, as well as the specific area the seller lives in. Just ask Louise Suchanek any questions that come to mind, and it's easy to recognize her expertise in the San Gabriel Valley and the market.
Strategic Marketing Plans
Real estate agents have to market themselves in order to be able to market a seller's home effectively. The internet is an essential component for home buyers, so as a seller, having the home that is easy to find online is critical. Louise Suchanek always develops strategic marketing plans for every seller to give their home as much exposure as possible.
Listing Homes for the Right Price
Sometimes sellers think their home is priced too high or too low, but being an experienced real estate agent, Louise Suchanek knows exactly what she is doing. The home price should be based on real estate trends, recent sales, the neighborhood and other factors, rather than on emotions.
Honesty Creates Better Relationships
Sellers need their real estate agent to be honest with them. Sometimes the truth is difficult to hear, but it's better to know the truth upfront rather than to be blindsided by an unexpected event after the fact. Honesty and transparency create the optimal working relationship between a seller and a real estate agent.
Trustworthiness Is Most Important
Sometimes it's difficult for a seller to completely give up control over the selling process to a real estate agent. But when the relationship is built on honesty and transparency, then the seller can have peace of mind knowing their real estate agent is doing their job by representing them at all times.
Louise Suchanek strives to makes every home selling and buying experience a positive and easy one for her clients. She understands people have options when it comes to selecting a real estate agent, so she strives to prove she's the right one.
If you're in the market to sell your home in Southern California's San Gabriel Valley, call (626) 393-882-8828 today to contact Louise Suchanek, and get the process started.