10 Considerations that a Professionally Completed "CMA" Include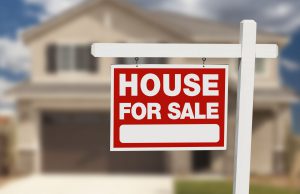 Both home buyers and sellers can benefit tremendously from having a Comparative Market Analysis (CMA) completed before making an offer. Having an experienced real estate agent like Louise Suchanek put together a CMA will give buyers and sellers a good idea of the value of the home in question. Of course, the sale price likely won't be 100% accurate with the CMA, but most of the time it is very close. Here are 10 components of a CMA that Louise Suchanek will always provide.
Location
Location is always going to be one of the top considerations in any real estate transaction. Louise Suchanek takes into consideration whether the home is in the city, on the outskirts, near schools and more. The location of a home plays a large role in determining its value.
Style of Home
A townhome can't be compared to a ranch-style home. Comparisons in a CMA will include other homes of the same style to get a more accurate idea of the value of that specific type of home.
Features of the Lot
Traditionally, the larger the lot, the more expensive it's going to be. The lot size and any unique features the lot has will all be taken into consideration when Louise Suchanek prepares a CMA for her clients.
Mechanics
Louise Suchanek always considers the mechanics of the home in her CMA, including water heaters, HVAC units, electrical systems and more. A home with newer and more efficient mechanical components will generally have a higher value than a home with older components.
Interior Features
When Louise Suchanek prepares a CMA, the interior features she considers include the:
Kitchen
Bathrooms
Bedrooms
Square footage
Basements
Floors
Exterior Features
The exterior features of a home are usually the most expensive and should be included in a CMA. These consist of the:
Roof
Windows
Siding
Garage
Patio or Deck
Fence
Construction Age
A CMA prepared by Louise Suchanek will compare the age of the subject home to the age of other similar homes in the area. An older home doesn't necessarily mean it will sell for less than a newer home, but it is a major consideration of any professionally prepared CMA.
Active Listings
Active listings will be included in a CMA, but these are mostly displayed to show the competition in the area. A home can be listed for any price, but it doesn't mean it will sell for that price. Active listings don't accurately reflect market value, but they should still be taken into consideration.
Sold Listings
Louise Suchanek looks at homes sold within the past three to six months to get a more accurate determination of what the subject home will sell for. The sold listings in a CMA are what to look for and analyze to see what the market value is.
Pending Listings
Pending listings are good to include in a CMA because they show how the market is moving in either direction. These listings haven't been sold, but are in the process of closing the transaction.
Louise Suchanek spends a significant amount of time preparing a CMA for each of her clients. A CMA is the best way to get a clearer picture of what the value of a particular home is. When you're ready to buy or sell a home, contact Louise Suchanek to complete a professional CMA to ensure you're getting the best value for the transaction.
To learn more call (626) 393-8828 today.